Muffle Furnace
Manufacturers, Suppliers, Exporter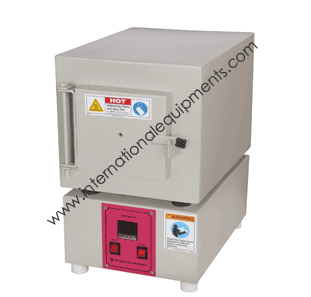 Size of the working chamber : 4 inch X 4 inch X 9 inch*
Material of construction : M.S
Temperature range : Ambient to 1150ºC
Paint : Powder coated.
Power : 230 Volts, 50Hz, single phase.

* Equipment with other capacities could also be supplied as per the requirement.
Request A Quote