Tensile Testing
Manufacturer, Suppliers, Exporter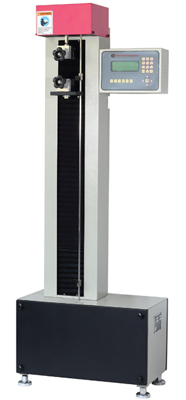 Single Screw Tensile Testing Machine to determine properties of tensile and elongation as per ASTM D - 638 / ASTM D – 882 of plastics – Eco version.

Load capacity : up to 500 kg*.
No. of load cell : One.
Cross Travel: Up to 1000mm*.
Speed : Variable between 10mm/minute to 500mm/minute.

Paint : Powder coated.
Power : 230 Volts, 50Hz, single phase.
Direct display through microcontroller : Peak load, Area and Tensile strength at peak load.


Request A Quote
Download Catalogue