Universal Testing Machine
Manufacturer, Suppliers, Exporter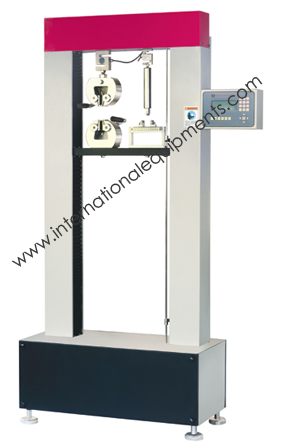 Universal Testing Machine to determine properties of tensile and elongation as per ASTM D – 638/ D 882, flexural as per ASTM D - 790 and compression as per ASTM D – 695 of unreinforced and reinforced plastics.

Load capacity : up to 1000 kg*.
No. of load cell : Two.
Cross Travel : up to 1000 mm*.
Horizontal day light : 450mm*.
Speed : Variable between 2mm/minute to 500mm/minute.
Paint : Powder coated.
Power : 230 Volts, 50Hz, single phase.


Request A Quote
Download Catalogue
---